Bus Graphics, Fleet Graphics, and Transit Graphics in Dallas, DFW, Frisco, Plano, TX, and Surrounding Areas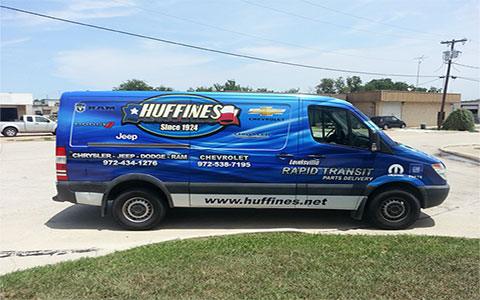 Vehicle graphics are one of the most cost-friendly and creative ways to advertise your business. By utilizing the available space on your company or personal vehicle, you can not only enhance the look of your vehicle but advertise your brand and win clients. From transit graphics that engulf your entire vehicle to small bus graphics that display your logo, vehicle graphics have been one of the leading forms of advertisement for businesses both big and small.
At Titan Wraps, our team of professionals embodies the main core values of our company which include quality, integrity, and commitment to bring you the best graphics available for your fleet, bus, or transit vehicle. Whether you're looking to advertise your brand with fleet graphics, or spruce up transit vehicles with bus graphics, we help you design and develop transit graphics that make a statement and leave your company vehicle looking great! Serving the areas of Plano, Frisco, Dallas, and DFW, TX it's our privilege to offer quality graphics and services at a great rate.
Wraps and Graphics for Buses and Fleet Vehicles
Having wraps and professional graphics installed on your transit vehicle may seem like a chore. But at Titan Wraps it's our goal to make designing and installing fleet graphics & wraps easy for business owners. Assisting with the various aspects of fleet graphics, our team of experienced professionals helps businesses in Plano, Frisco, Dallas, and the surrounding areas with:
Graphic Design- our design team helps you develop the bus or fleet graphics that make a statement.
Lamination- we bond graphics to vehicles by laminating them with a protective layer that can withstand harsh elements and conditions.
Sanitization- we properly sanitize surfaces to ensure superior adhesion.
Installation- we install wraps and graphics in a contaminant-free space to ensure that graphics last.
Bus Graphics for the DFW Area
Driving down the streets of DFW, you will rarely see a bus without bus graphics. Bus graphics are one of the most common forms of transit graphics that businesses utilize to market their products and services. For buses both big and small, it's our goal to provide the bus graphics that catch the eye of potential clients and look great on all transit vehicles.
With a design team dedicated to helping you develop attractive and practical designs, our team not assists with all aspects of designing your bus graphics, but the professional installation of your bus graphics. Taking every necessary step to ensure the successful installation of your graphics, Texas business owners trust Titan Wraps for their transit graphic need. There's no job too big or too small for our team of skilled professionals.
For Vehicle Wraps, Printing and Graphic Design, Wrap Installation and Fleet Graphics Contact Titan Wraps today.
214-901-6703