Are you looking for ways to make your brand more popular among more and more people? Then, you cannot just expect that it will happen overnight without you having to do anything. You need to take adequate measures to help your brand stand out from the rest. Make sure more and more people become aware of your existence. That is why you must resort to a good company offering you truck, van, trailer, or car wraps which can advertise your products and services and at the same time, also make people aware of your brand by traveling from one place to another. We, at Titan Wraps, bring you high-quality vinyl wraps which can be wrapped around your business fleet with all the requisite information to help more and more people become familiar with your brand name and products. We also provide customization so you can design the wrap according to your taste, interest, and budget. If you are located in areas like Frisco TX, Carrollton TX, DFW, Lewisville TX, or Plano TX, then you can resort to us.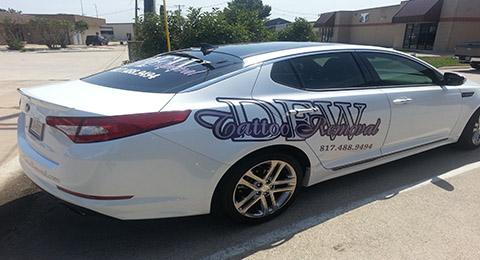 Here, we have put together a few questions to ask the company from whom you are buying these truck or car wraps. Take a look.
How durable or sturdy are you wraps?
There is no point of arranging a marketing initiative like this if the wraps get destroyed midway. You need to invest in truck or car wraps which are made of strong materials so that these last for long.
How much do you charge for the vehicle wraps?
Every business has a set budget and must not exceed it. So, you have to make sure that the vehicle wraps are within your budget. You need to make sure that you ask the company about the charges and make sure these are suitable for you.
So, after asking such questions, if you are interested in choosing us, contact us today.