Are you bored with the same old color and design of your automobile? Are you not happy anymore with the way it looks? Are you looking for something fresh and exciting? You should definitely go for car wraps that will revamp your car's appearance. You can print interesting and vivid designs and pictures on your cars to make it look stylish. We, at Titan Wraps, will provide you with our quality services that will definitely meet your expectations. Our skilled team of professionals will listen to your ideas and yield you vinyl printed graphics which are durable as well as affordable. We will help you make your cars look spectacular and dramatic. Your car is like a moving billboard to us and we will change its plain appearance with our high-tech printing machines and digital graphics processes. If you are a resident of Plano TX, Carrollton TX, Dallas TX, DFW, Frisco TX, Lewisville TX among other areas, then you can easily avail our services.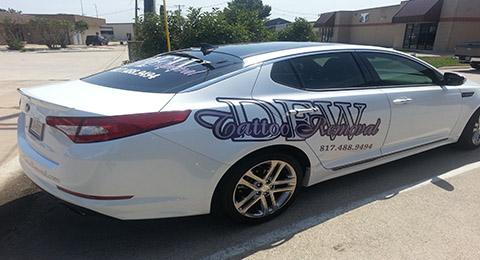 Here are two vital points to keep in mind while opting for car wraps:
Reputation
Make sure that the company you are going for has an excellent reputation. It should fulfill all its promises. You should definitely do a thorough background check before settling on their plans. Make sure that the company has a clean record and was not involved in fraud and embezzlement. You should always go through all the terms and conditions as well as their policies. Do not hesitate to go through reviews.
Resources
It is important that the company offers you only the best graphic designers that listen to your ideas so that you receive excellent results. Make sure the company uses the latest and advanced printing technology as well as up to the minute and modern machines. You should also make sure that their plans are flexible that can be tailored according to your needs.
If you think that we are what you are looking for then give a call at 214-901-6703 today!