If you have been thinking of a cool and creative way to market your business, there is nothing better than eye-catching car wraps. They are the most effective methods of marketing which has withstood the test of time. Unlike fixed advertising methods, it allows you to market your message everywhere you go, with little to no effort at all. While other forms of advertising are repetitive, car wraps will certainly catch the eyes of potential customers every time you go out on a ride.
At Titan Wraps, we believe that every business is different and so we provide you with a range of options to choose from. From the design phase to the installation process, we will work with you each step of the way so that your message best fits your business. Our range of car wraps includes full wraps, partial wraps, and vinyl lettering. We provide our services to Frisco TX, Carrollton TX, Dallas TX, DFW, Lewisville TX and Plano TX. If you are from any of these areas, feel free to contact us today.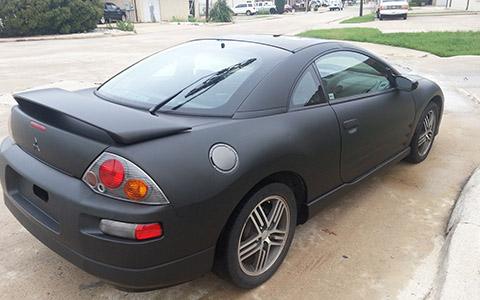 Here are some more reasons why car wraps are a good form of advertising:
Attention-grabbing
When you use these brightly colored and attractive wraps on your car, it makes your company vehicles stand out from all of the other cars on the road. You don't normally pay much attention to a plain white van on the road, but you will surely notice a well-designed vehicle wrap. These car wraps are so engaging that your eyes will naturally gravitate towards them.
Cost-effective
Billboards and advertisements have consistent recurring costs that you need to keep on paying for as long as you advertise. However, you can change your car wrap frequently as often as you like for less money. Not only will they get more attention from people, but will also save you a lot of money.
So, if you are interested in our services, contact us today.