Fleet Graphics, Special Event Graphics, Window Graphics, Building Wraps, and Retail Graphics in Frisco, TX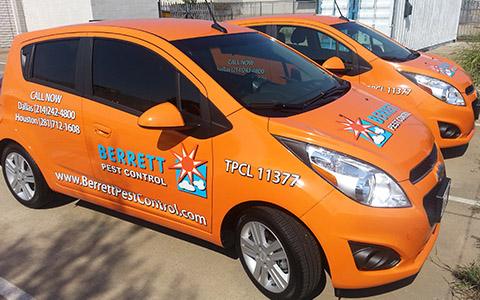 We help Frisco residents and business owners create and install a wide range of graphics for their special events and businesses. Taking into account your unique tastes and desires, it's our privilege to help you create graphics that are impressive and bold.
Retail Graphics in Dallas
Wall graphics and barricade wraps are a great tool for hiding aesthetically displeasing areas from the general public. They can also restrict access to certain areas that can be hazardous or harmful to customers and clients. But wall graphics and barricade wraps not only restrict areas, but they can also be a powerful tool for advertising your brand, upcoming event, and special promotions. They can even act as a form of retail graphics for your store's surfaces.
We assist in all aspects of graphic design and installation when it comes to wall graphics and barricade wraps for your Frisco business. From sanitizing services for maximal adhesion to regular maintenance and check-ups, it's our pleasure to help Frisco businesses get affordable and quality graphics that grow their brand and send a powerful message.
Bus and Transit Graphics in Frisco?
Transit graphics are a great form of advertisement for Frisco businesses. With increased traffic in the Frisco area, comes some benefits. Transit graphics can come in the form of bus graphics or fleet graphics that can bring awareness to your brand on the road. We assist you in designing and installing transit graphics that act as advertisements on the go, so your business can advertise no matter where you choose to park your vehicle or travel to.
Super Graphics for Frisco, Texas, Businesses
Frisco Texas is known for its endless opportunities in outdoor and indoor entertainment. From exploring the Frisco Heritage Museum to enjoying a day outdoors at the Frisco Commons Park, Frisco residents and visitors enjoy the many advantages that Frisco has to offer. For businesses big and small, Frisco provides a Hub for shoppers and clients looking to do business.
At Titan Wraps we help Frisco businesses utilize graphic advertisement technology to grow their businesses and share their values. Super graphics are a large scale graphic that businesses with large areas and buildings in Plano to impress customers and bring awareness to their brand. Common types of super graphics that Frisco, TX businesses utilize include but are not limited to:
Window Graphics- While windows graphics are often associated with retail graphics and small scale projects, window graphics can be printed on windows and large surfaces to create super graphics that make an impression.
Building Wraps- Building wraps can be fitted to certain areas of buildings, or encompasses buildings entirely for dramatic displays. Building wraps are also made of strong vinyl material that outlasts the elements.
Special Event Graphics- While special event graphics can be considered small graphics like flyers, banners, and posters, special event graphics can include certain super graphics that completely cover surfaces from floor to ceiling.
---
For Vehicle Wraps, Printing and Graphic Design, Wrap Installation and Fleet Graphics, Contact Titan Wraps today.
214-901-6703