Do you want to invest in a marketing solution which along with promoting your products and services is also going to add to your revenue? Being a business, your primary concern should be to save your business capital and earn more revenue. So, even with your business marketing strategies, you must make sure that you stick to innovative yet cost-effective ideas. One of the easiest and quite popular solution to spreading more word about your products and services is vehicle wrap. Just use a car or van wrap to advertise about your products, discount offers, or the brand name and address depending on the type of business you are involved in. We, at Titan Wraps, can help you with different kinds of car, truck, or van wraps. We are an experienced and reputed company which offers high-quality, durable, and affordable vinyl wraps. We are also known for good printing and installation services. So, if you are from areas like Carrollton TX, Dallas TX, DFW, Frisco TX, Lewisville TX, or Plano TX, then you can resort to us.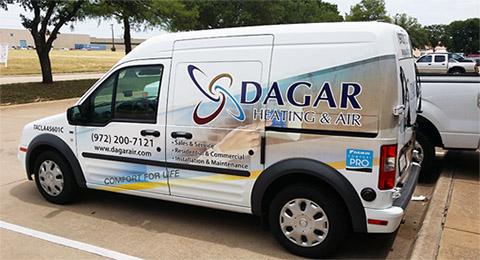 Here, we have put together a few questions you must ask a company offering you such vehicle wraps. Take a look.
Do you offer customers printing?
This is your brand. So, you will want to promote it will be your decision. It is always better if you get the freedom to choose your own design, text, and images while using a vinyl wrap for your office vehicle. So, ask the company if they offer customized printing services.
Can you give an estimate cost?
As it was mentioned earlier, you need to focus on the cost of the marketing tools you are using. So, you need to make sure that you are not exceeding the budget. Ask the company if they can provide an estimate cost of the services rendered or products offered so that you can take a wise decision.
So, if you want to choose us, quickly contact us at the earliest.