Are you starting with your new business? No matter what kind of industry you are catering to, you have to make sure that the marketing strategies for your products and services are perfect. Nowadays, without proper branding and marketing, your business cannot grow. There are various ways you can promote your brand but you should go for a unique and creative idea like vehicle wraps. Convey your message to your target audience with the help of an advertisement stuck in the form of a wrap on your business fleet. While it travels all around the city, then more and more people will notice your brand and take interest in your products. We, at Titan Wraps, can provide you with various kinds of truck, car, or van wraps for your brand promotions. We are an established and reliable company with more than 11 years in this field. We can also help you with installation services. So, if you are based in areas like Dallas, TX, DFW, Plano, TX, Carrollton, TX, Frisco, TX, or Lewisville, TX, then you can opt for us.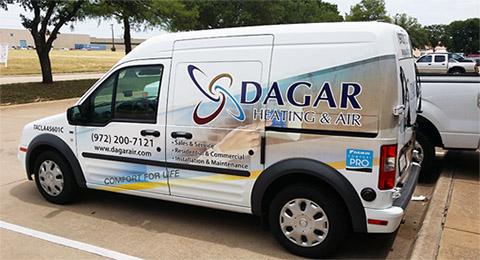 Here, we have put together a few things to check about the truck, car, or van wraps before buying. Take a look.
You have to pick a wrap which fits your business fleet perfectly. And at the same time, the wrap should be office size which is legible from a distance. That is why the size of the wrap is extremely important and it should be chosen carefully. Take measurements of the van or car where you want to stick this wrap and then make a purchase.
You have to also consider your budget while thinking about marketing strategies. Try to check the price of the wraps in advance and see if it is affordable for you or not. If needed, you can always take quotes from different companies and then compare them to choose the most reasonable one for you.
So, if you are interested in choosing our vehicle wraps, contact us today.