Are you thinking of promoting your business in a new and improved manner? You have to always stay ahead in the competition if you want to grow as a brand. And in order to do so, you have to invest in interesting marketing techniques. To begin with, you should go for van wraps. Vans are of substantial size and that is why you can easily print your advertisement on these wraps and let it travel across many areas so that more and more people are aware of your products and services. We, at Titan Wraps, can be the right choice for you. We are an established and experienced company which has been in this business for more than 11 years now. We can provide you with all kinds of signage solutions, starting from van wraps, car wraps, and truck wraps to even wall decals and murals, and so on. We are known for our great quality products and our utmost dedication and commitment towards all our clients. If you are from DFW, Dallas, TX, Plano, TX, Frisco, TX, Carrollton, TX, or Lewisville, TX, then you can opt for us.
Here, we have put together a few things to check about the company offering you van wraps. Take a look.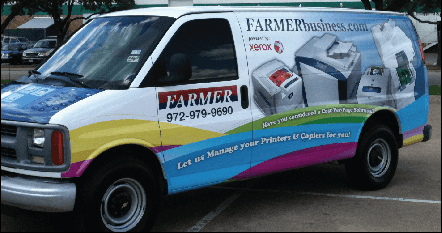 You must make sure that the company you're choosing for these van wraps can also install these for you. You need to ask the company if they have well-trained and knowledgeable professionals who can install these wraps perfectly for you. Otherwise, you will have to bear the hassle of looking for another company to get it installed.
You never know when these wraps might face any kind of damage because these are constantly exposed to wear and tear as they are on the road. This means that you will also need to maintain these wraps carefully so that they can last for a long time. That is why you must check if the company offering these products can also help you maintain it.
So, if you are thinking of choosing our van wraps, contact us today.