If you are the owner of a business the involves delivering items to peoples home or have a store that needs publicity, then you can benefit from the use of vehicle graphics which can go a long way in promoting your trade practice. We, at Titan Wraps Custom Vehicle Graphics, bring to you our products that are of top-notch quality and contain bright patterns that aim to help our customers. If you want some of the very best available in the market then we are the firm to come to. Our employees are trained to assist you in every way possible so that you can make the right choice for yourself. If you happen to have such a requirement in and around the areas of Dallas, TX, DFW, Frisco, TX, Plano, TX, Carrollton, TX, or Lewisville, TX, then you can resort to us without any doubt in mind.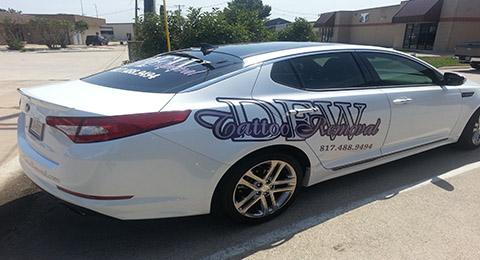 Here, we have made a list of 3 vital mistakes that you should avoid making when buying designs and patterns for your automobiles. Take a look.
Not Checking the Quality of the Item
Firstly, you should be sure to check the quality of the items that you are about to purchase. The material that is used has to be durable and this is something that you should not compromise upon.
Not Checking Compatibility
Secondly, if you have a business that delivers flowers, you will want subtle and soft colors that will help people associate your van with the softness of flowers. Choosing animal prints will certainly not be beneficial to you.
Not Considering Prices of Items
Lastly, when investing in this you need to consider the prices of the items that you are planning on buying. This will make sure that you stick to your budget and make no unnecessary expenses.
So, if you are looking for a pattern for the outer body of your automobile and wish to avoid making mistakes then you should give us a call at 214-901-6703 as soon as possible.