Vehicle wraps are one of the most creative and efficient techniques of promotion for nearly any business because they are both affordable and eye-catching. This mobile marketing technique turns any vehicle into a 'billboard-on-wheels,' carrying your message with you everywhere you go. Titan Wraps considers your vehicle to be a moving billboard, a marketing tool that may brand your business in the minds of your clients. Vehicle wraps allow an ever-changing audience to see your company's emblem, contact information, and marketing message.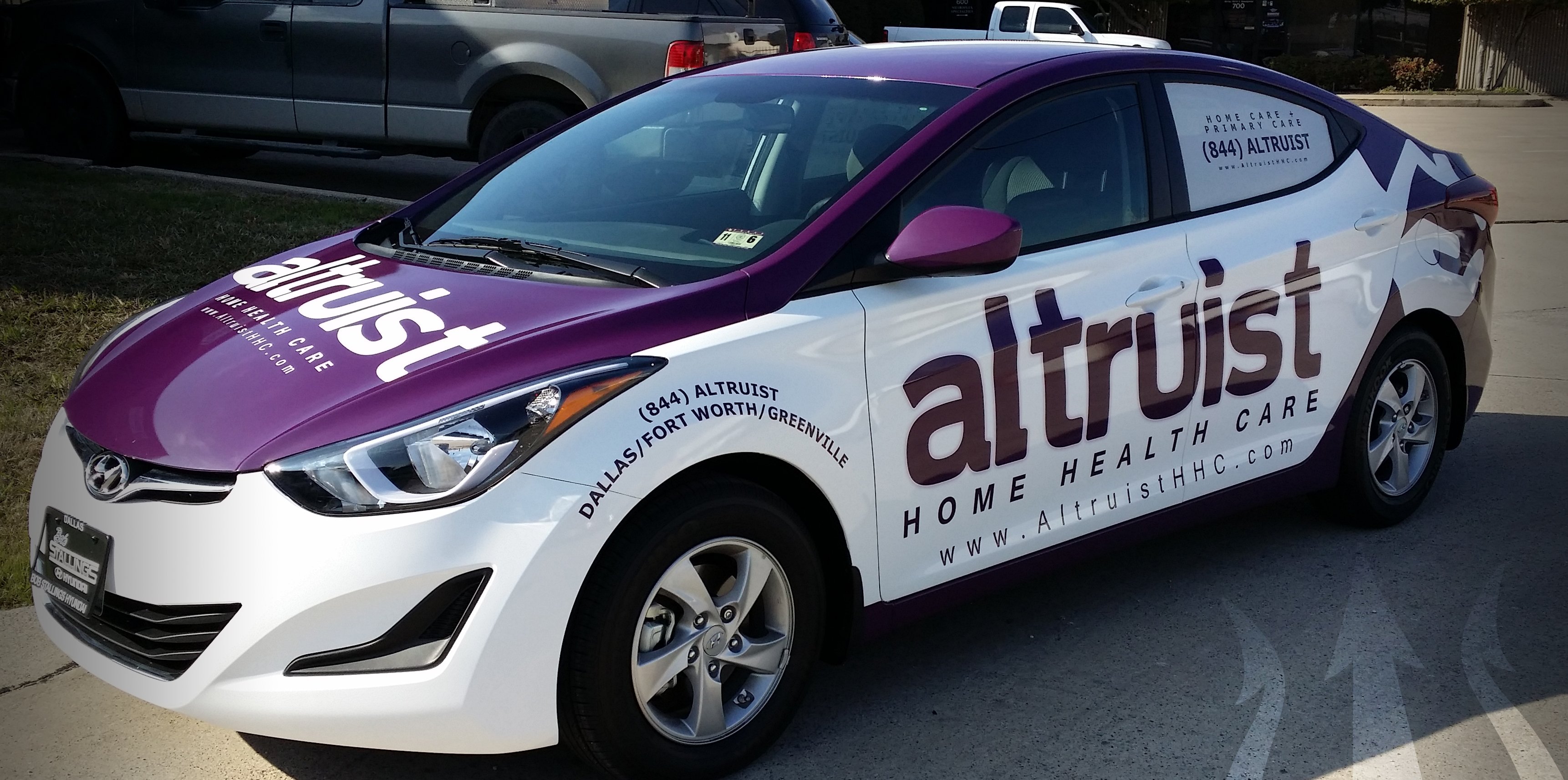 Here's how our cutting-edge method for creating stunning car graphics works:
Production / Design
To begin, we listen to you and gather your thoughts to create the perfect design. We produce your graphic on premium vinyl or our state-of-the-art format machine after we have your approval.
The process of lamination
After your prints are created, we apply a second transparent layer-a laminate that firmly adheres to the vehicle graphics, guaranteeing that your prints have a long life and are protected.
Sanitation of the Surface
This vital step ensures a smooth, trouble-free installation and improved adherence by preparing the surface for your wrap.
Constructing
Your wrap is installed with care in a climate-controlled area that protects the process from dust, moisture, weather, and other contaminants. Depending on the size of the car and the curve of the body, this process can take anywhere from 24 to 48 hours.
Maintenance
Vehicle wraps, unlike ephemeral advertising (e.g., radio, TV), provide continuous and consistent marketing for your company. We assist you in keeping your coverings looking beautiful when you use our maintenance program. While many businesses rely on re-wrapping to supplement their revenue, Titan Wraps assists you in maintaining the quality of your original wrap, saving you time and money.
Our services are available in Dallas, TX, DFW, Carrollton, TX, Plano, TX, Frisco, TX, Lewisville, and TX areas. So, hurry and give us a call now!