Many business houses choose to advertise their products on their company fleet vehicle. This is not only already efficient mode of advertisement but also a cost effective one. Titan Wraps Custom Vehicle Graphics Has A wide variety of vehicle wraps for every type of business, every type of vehicle, and to fit every type of budget. Being in this industry for over a decade we have always strived to stand apart from the herd by providing exemplary customer service and unparalleled standard of quality products. We take great pride in the fact that most of our clients are based on the referrals of our existing customers who come from the regions of Dallas, TX, DFW, Frisco, TX, Lewisville, TX, Plano, TX, Carrollton, TX.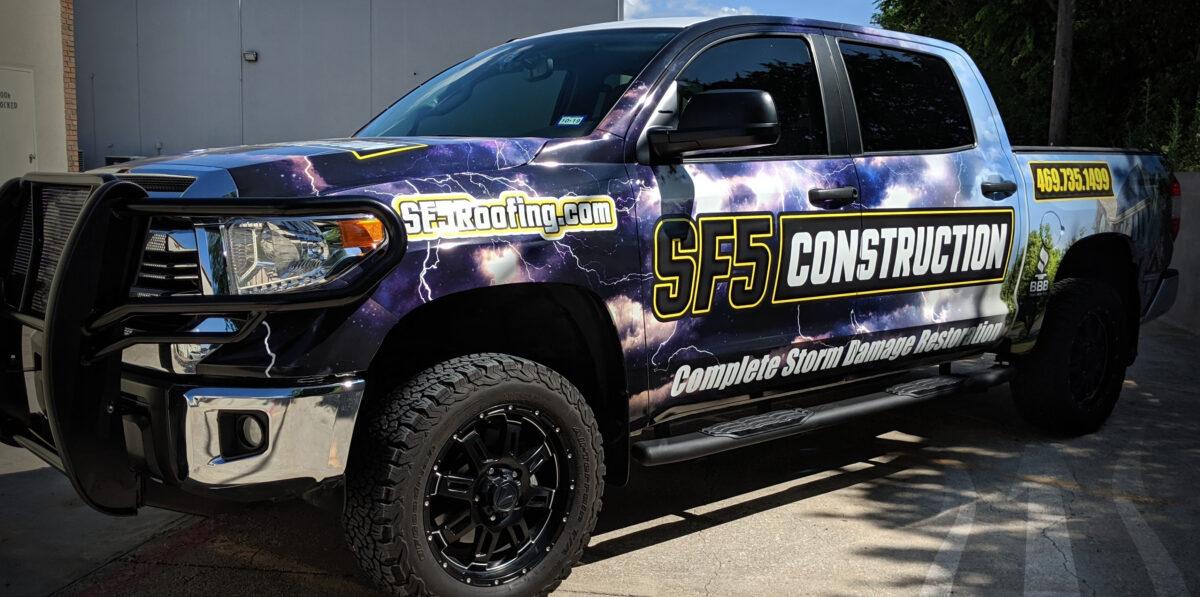 Below we have mentioned 3 different types of vehicles wraps available with Titan Wraps. Take a look. 
Full wraps
Our full wraps will offer the maximum coverage to your vehicle. Our highly skilled technicians will cover all the visible exterior areas of your car as well as those areas like handles, mirrors, windows, and bumpers which are difficult to wrap. This rap of ours will give your vehicle optimal coverage for maximum impact.
Partial wraps
These wraps are chosen depending on the customer's needs and their budget. Some customers may just go for a logo application while others might want a half coverage of their vehicle. Our designers can come up with the perfect partial design and graphical logo that will fulfil your unique requirements.
Vinyl lettering
Virile lettering is known as one of the oldest options used by customers to advertise products on their vehicles. They were not only effective but also affordable; you can opt from a single colour to many overlapping colours. This is often chosen by companies to share their business information on fleet vehicles.
So, if you're planning to choose over heckled rap for your company or personal vehicle, you can get in touch with us at 214- 901- 6703.