In this day and age, gone are the times when traditional advertising was enough. With the increasing competition in the market, it is every business owner's dream to do something unique to reach out to a huge client base. In this regard, vehicle wraps can be an excellent idea. These wraps can cover your car or van either partially or in totality- depending upon your decision. Either way, since it's a moving kind of ad technique, it covers a wide area and hence, increases the customer base effectively on a daily basis. So, if you want to put your brand name in the forefront, then we, at Titan Wraps, can help. Here, we recognize the need to have visual marketing in any company. Hence, in order to make a lasting impression, we can assist you in creating eye-catching vehicle wraps at the most competitive pricing. So, if you reside in Frisco TX, Carrllton TX, Dallas TX, DFW, Lewisville TX, Plano TX or the surrounding areas, then look no further than us!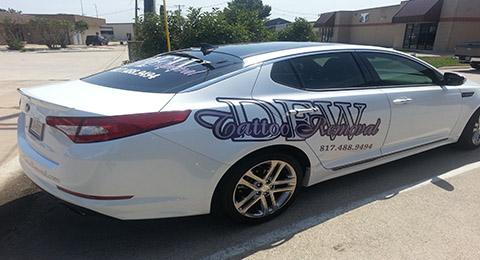 Here are two vital advantages of using vehicle wraps for advertising. Take a look.?
Effortless Brand Promotion
Vehicle wraps are of course very effective for increasing your audience base. However, apart from that, it can also be used for further promotional ventures, deals and discounts. This will successfully bring in new customers and in addition, also be highly appreciated by your existing customers. So, apart from promoting your brand, these wraps will also help you stay relevant in the market against powerful competitors.
Reasonable Pricing
Vehicle wraps are easily replaceable but also very affordable. For new business owners who have just started out with their business can truly benefit from this type of advertising. If you want to reach more and more customers while also keeping your budget in check, then this is the kind of advertising you need.
For more information about our products and services, contact us now.