Rather than painting your car, get a?vinyl car wrap?instead. There are many good reasons. The fact that a?vinyl car wrap?typically costs less than a custom paint job is one of its primary advantages. Because it requires very little preparation time, a?vinyl car wrap?is an excellent alternative to traditional methods. The vinyl will typically remain on the car until you decide to take it off.
Let us look at the benefits of using vinyl car wraps:?
Save Money?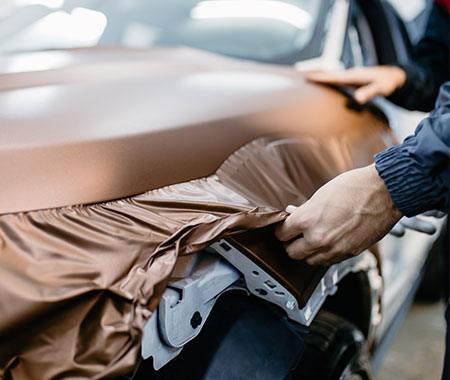 Vinyl wrap can save you a significant amount of money compared to painting, which is one of the main advantages. Any car owner can make a convenient investment in a vehicle wrap, whether for protection or cosmetic reasons.?
Simple to Maintain?
In contrast to a vehicle that has been painted, a vehicle that has been wrapped is much simpler to maintain because the wrap can be applied whenever it is required. For instance, if you get a scratch on your car, you can quickly spray the affected area.
Paint Protection?
Although car wraps can be used for cosmetic purposes, they can also protect vehicles from scratches, debris, and other threats. A vinyl wrap will not protect your vehicle from major dents, it can prevent minor dents caused by things like pebbles, which would otherwise harm the paint. The best thing about the vinyl wrap is that it won't affect your paint when you peel it off.?
Titan Wraps can provide for all undertakings regardless of how enormous or little, from little illustrations to apply to a vehicle to a full wrap for transport. We can set up for you to come to the workplace or for us to come to you, where we can examine your brief and complete a full review of your vehicle to start the task. Contact us if you reside around Frisco, TX, Carrollton, TX, Dallas, TX, DFW, Plano, TX, Lewisville, TX areas.?