Vinyl sheets that adhere to the surface of an automobile or truck are known as?vinyl wraps. The vinyl wrap is made to last and shield the original paint job from nicks and scratches.?Vinyl wraps?also serve as a layer of protection for your vehicle's exterior in the event of damage to the paintwork on top of something else, like bird and bug droppings.
Let us look at the importance of using vinyl wraps:
The Durability:?Wraps are extremely long-lasting, lasting approximately five years before needing to be replaced. They can withstand hail, rain, and extreme temperatures in most situations.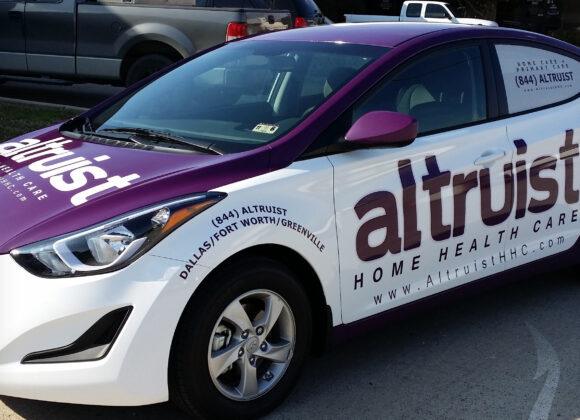 Vinyl wraps, on the other hand, are not impervious to damage and can be broken if struck with enough force, like rocks.
Care and Maintenance:?A wrap only requires minimal upkeep to keep it looking its best. The only thing you have to do is clean it. It can be cleaned using vinyl cleaner or soap and water.
Warranty:?The majority of vinyl wrap installations are covered by a manufacturer's warranty. Most of the time, this warranty covers things like peeling, bubbling, cracking, yellowing, and other problems that might happen during the life of the wrap. Therefore, you can have your vinyl wrap repaired or replaced in the event of a problem.
At Titan Wraps we realize that window and wall illustrations are an amazing asset, which is the reason we take absolute attention to detail and scrupulousness in all parts of retail visual depiction and establishment. From painstakingly created designs to show your organization's logo, it's our objective to assist you with taking advantage of your illustrations and attracting clients to your entryway. We give vast open doors in tweaked retail designs for organizations in Dallas, TX, Lewisville, TX, Plano, TX, DFW, Carrollton, TX, Frisco, TX areas, so contact us at 214-901-6703.?